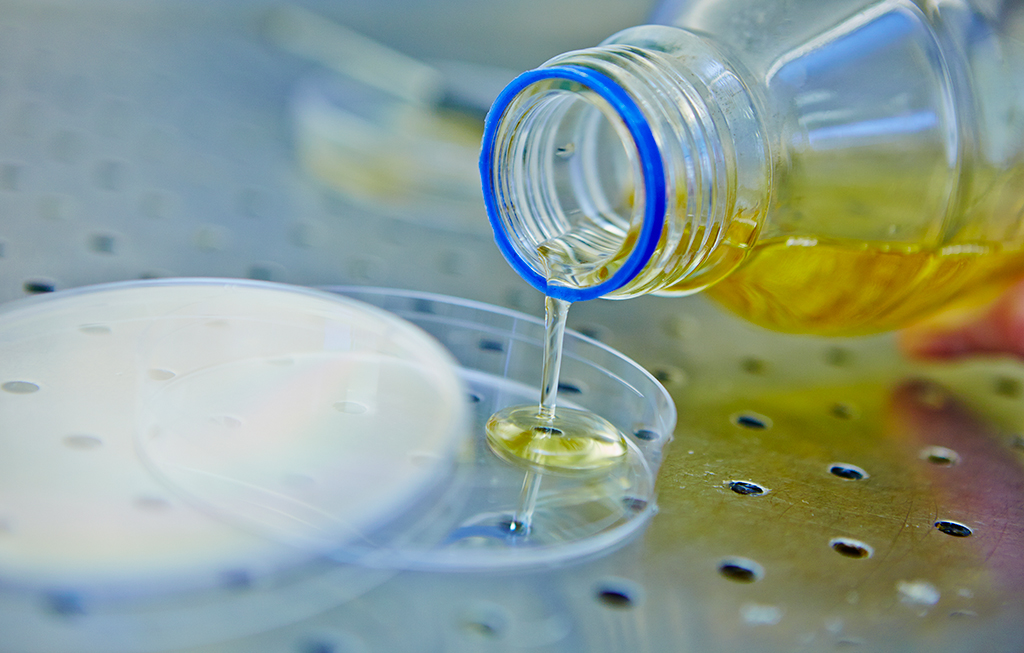 Microbiological Testing Services
Overview
Shirley® offers a wide range of microbiological testing to recognised global standards for textile and polymeric products. Shirley® are involved in microbiological testing at all stages of product development and are committed to the specialist needs of clients in terms of research and development and technical support.
The Shirley® laboratory has UKAS accreditation for a large proportion of our microbiological tests so clients can be assured of the high quality required for work of this technical nature.
ANTIBACTERIAL EVALUATION AND TESTING
Shirley® offer tests to assess the efficacy and durability of antibacterial textiles and polymeric products treated with antibacterial finishes or that have inherent antibacterial properties. Products tested range from household textiles, intimate apparel, sportswear, bedding, carpets, plastics and rubber products.
Testing methods comprise of:
Qualitative visual assessment establishing the presence of an antibacterial function. 
Quantitative assessment to measure the effectiveness of the antibacterial product.
ANTIFUNGAL EVALUATION AND TESTING
Microfungi can cause deterioration of a product in terms of performance loss, structure degradation and loss of appearance and aesthetics. Shirley®'s testing facilities offer various evaluation methods of the effect of microfungi on textiles and polymeric products. Products tested range from household textiles, leather, plastic or rubber products, sandbags, tents, tarpaulins, shoe linings, carpets, geotextiles and electrical components.
Assessment can be a combination of visual assessment, zone measurement and tensile strength measurements. Testing methods comprise of:
Mildew and Rot susceptibility 
Soil burial testing 
Antifungal activity of hygienic finishes
MEDICAL TEXTILE TESTING
Shirley® offer tests to assess textiles used in medical applications such as surgical gowns and drapes in areas such as:
Resistance of protective clothing to penetration of blood-borne pathogens 
Resistance of wet bacterial penetration 
Resistance of dry bacterial penetration
BIOBURDEN AND MICROBIAL CLEANLINESS TESTING
Shirley® offer tests to assess the cfu (colony forming units) of microorganisms on products and perform sterility testing. Standard test methods include BS EN 1174 and BS EN ISO 11737-1.
Shirley® offer tests to quantify cleanliness of filling, stuffing and wadding materials including cellulosic and synthetic materials, feathers and down. Applications include bedding, upholstery and soft furnishings.
For further information or to discuss a specific test or ongoing testing programme, please contact:
Cristina Alepuz or Gareth Heywood, either of who will be happy to discuss your requirements, on +44 (0) 161 869 1610 or cristina.alepuz@shirley.co.uk or gareth.heywood@shirley.co.uk